A lookup balance is our form of credit which permits one valid address search.
Each account can produce one or more API Keys. Our lookup guide explains what kind of search affects your lookup balance.
We recommend automating your balance procurement through one of our Automated Top-Up plans. However, you can also choose to manually purchase lookups at any time.
When a new batch of lookups is procured, it will expire 12 months from the date of first use - i.e. not the purchase date.
Batches will be drawn down in the order they are purchased - i.e. oldest batches are consumed first and newest batches are saved until last.
How to Purchase Lookups
To manually purchase a balance, follow the steps below:
Open your dashboard and click on the blue Manage button on your API Key.
At the bottom of the page, you will find a section called Latest Lookup Batch Status. Click on Top-Up Balance.
Enter the lookup block you would like to procure. A block corresponds to 100 lookups. Each purchased batch of lookups will expire a year after initial use.
Enter your payment details and click Make Payment.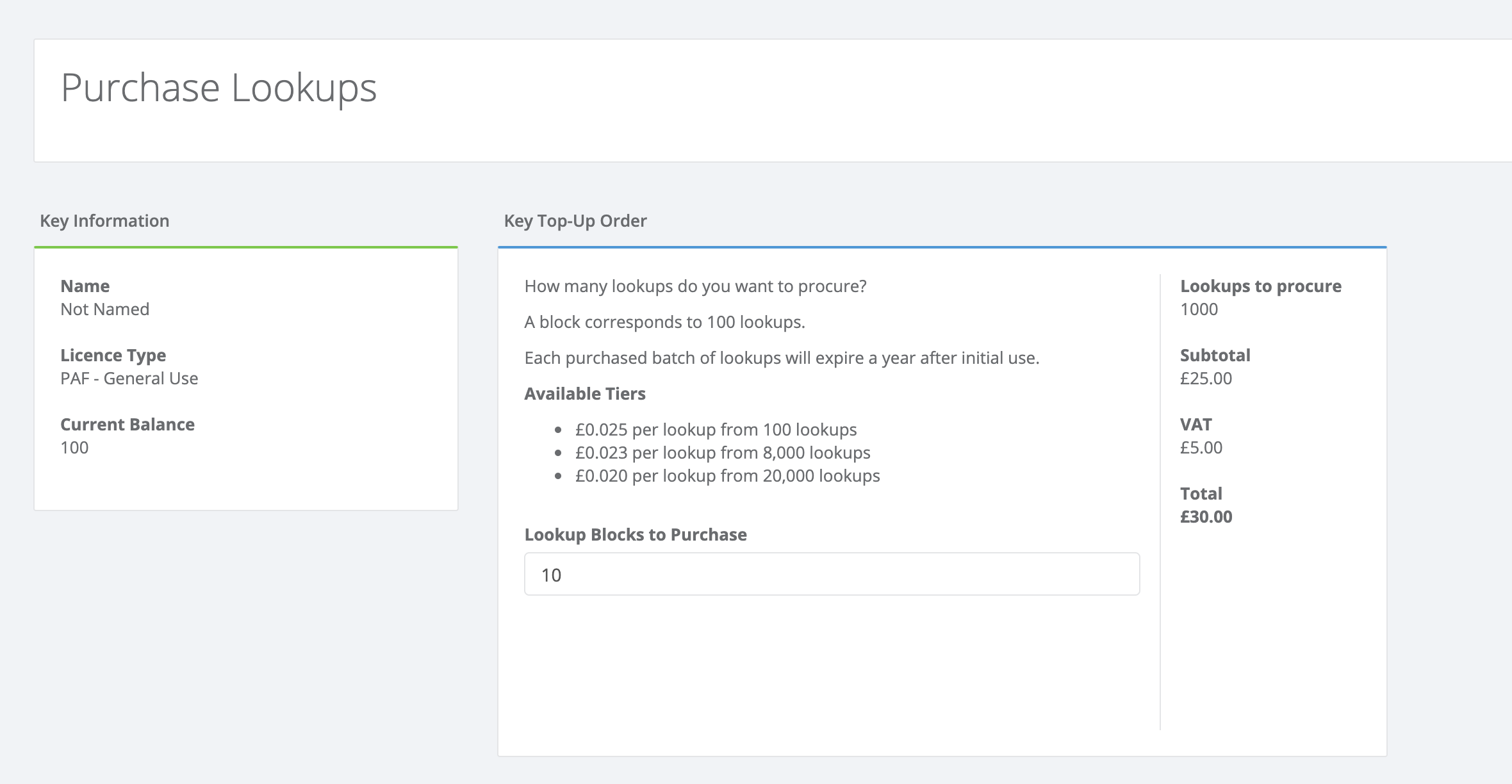 Automated Top-Ups
You can also set up Automated Top-Ups, whereby your API Key will be topped up when your balance runs low and keeps you notified.
Follow the Automated Top-Ups guide to find out how to enable this.
Contact us if you need more information or support.